Swing the equator across the international date line and find Hawaii about the same distance to the northeast as Papua New Guinea is to the southwest. Technically PNG is in a different hemisphere, opposite season, and full calendar date away.  Yet we share more in common given the warm pacific waters that connect us, than any invisible boundaries drawn between our shores.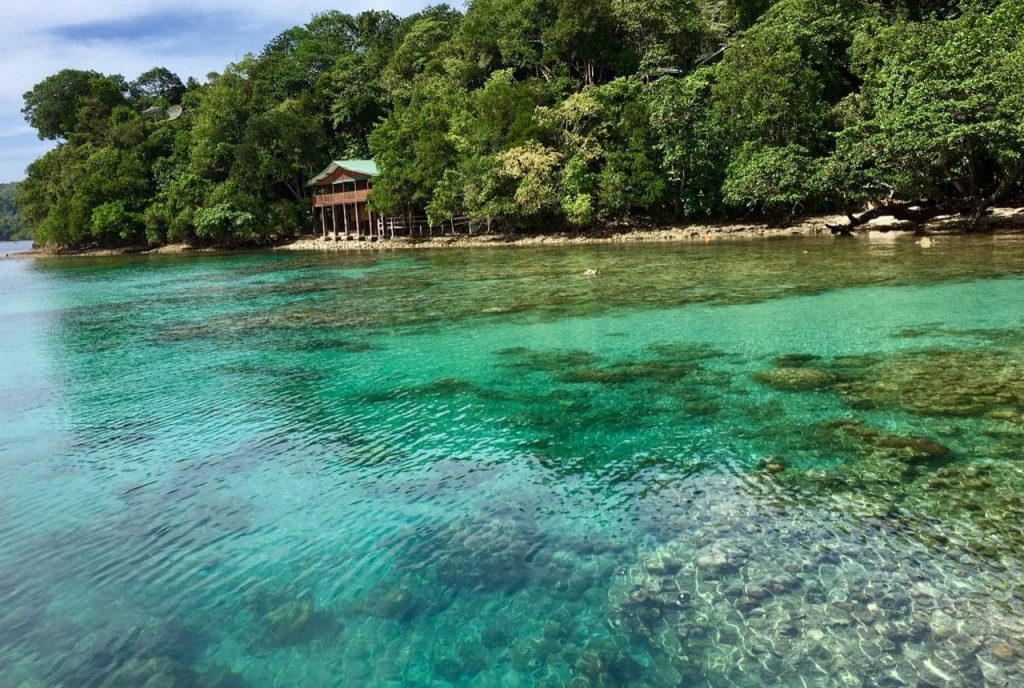 Picture This
I'm contemplating all this while standing at the eastern most point of PNG's mainland, because it is the closest point to Hawaii, about 7000km (or 4400mi) away.  Also because I'm exactly halfway through a journey to visit our professional tourism fellows who traveled all that way to visit us over the past year.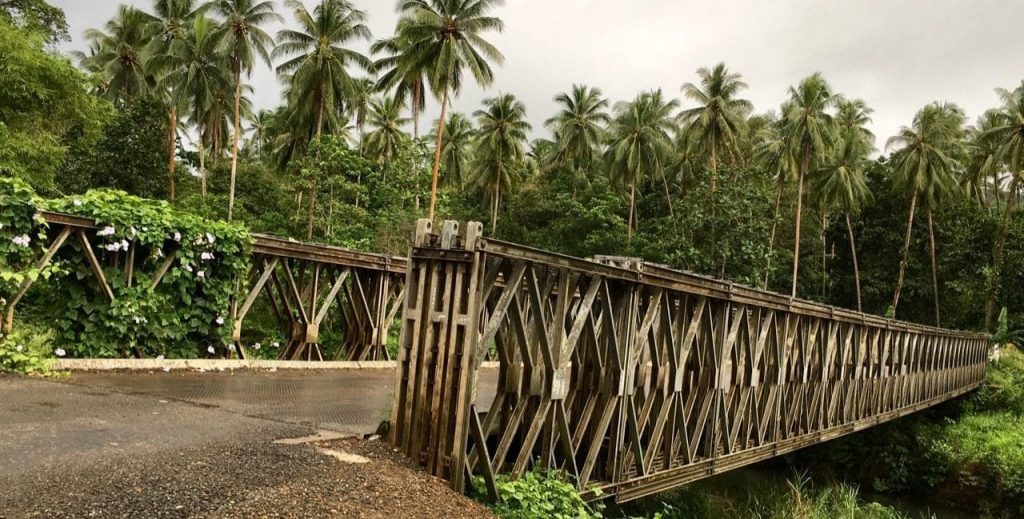 Here in Milne Bay on the Coral Sea, I reconnect with Maleta Tokwakwasi-Tupi, one of the fellows we hosted.  She made a name for herself as PNG's first female entrepreneur to start her own local tour company, "VilLink" meaning Village Link. I flew from the capital, Port Moresby, to see her because no roads connect to this beautiful peninsular province.  Straight from the small landing strip at Alotau, she has me on one of her tours to get an overview.  Papua New Guinea played a pivotal role in World War 2. It was the front line of defense preventing Japan from taking Australia. This area was the sight of the first defeat Japanese troops suffered to allied powers in the war. Today many strategic vantage points are prominently marked. Moreover they are a great way to experience the beauty of the area.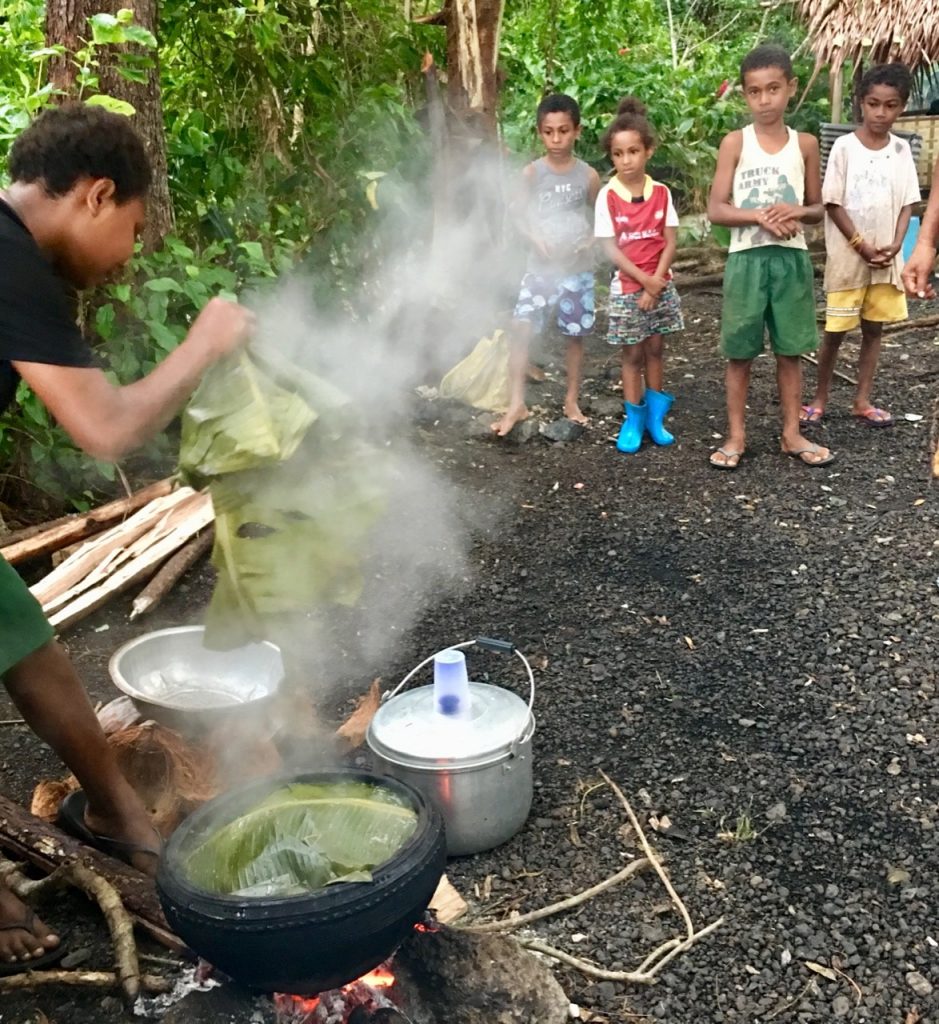 It Takes A Village
Tours may seem traditional, yet Maleta's time in Hawaii actually sparked an innovative idea. It happened while she was on a travel2change activity.  "When I came back to PNG, I changed everything I was doing," she says. "I set out to create something new to better engage visitors in a mindful way."  The result is Monanauna Eco-Village.  She was inspired by her experience at Kayak, Snorkel & Restore in Kaneohe and See an Ancient Fish Pond & Revive He'eia Estuary.  Most importantly, Maleta is creating a project site with the cooperation of 3 villages. Her goal is to offer mangrove conservation, traditional weaving, outrigger canoe paddling to a nearby island, and feasting on homemade cuisine.  "Our strong sense of family, culture and tradition made me see that what travelers sought in Hawaii with travel2change, could be as rich and unique an opportunity in my home province."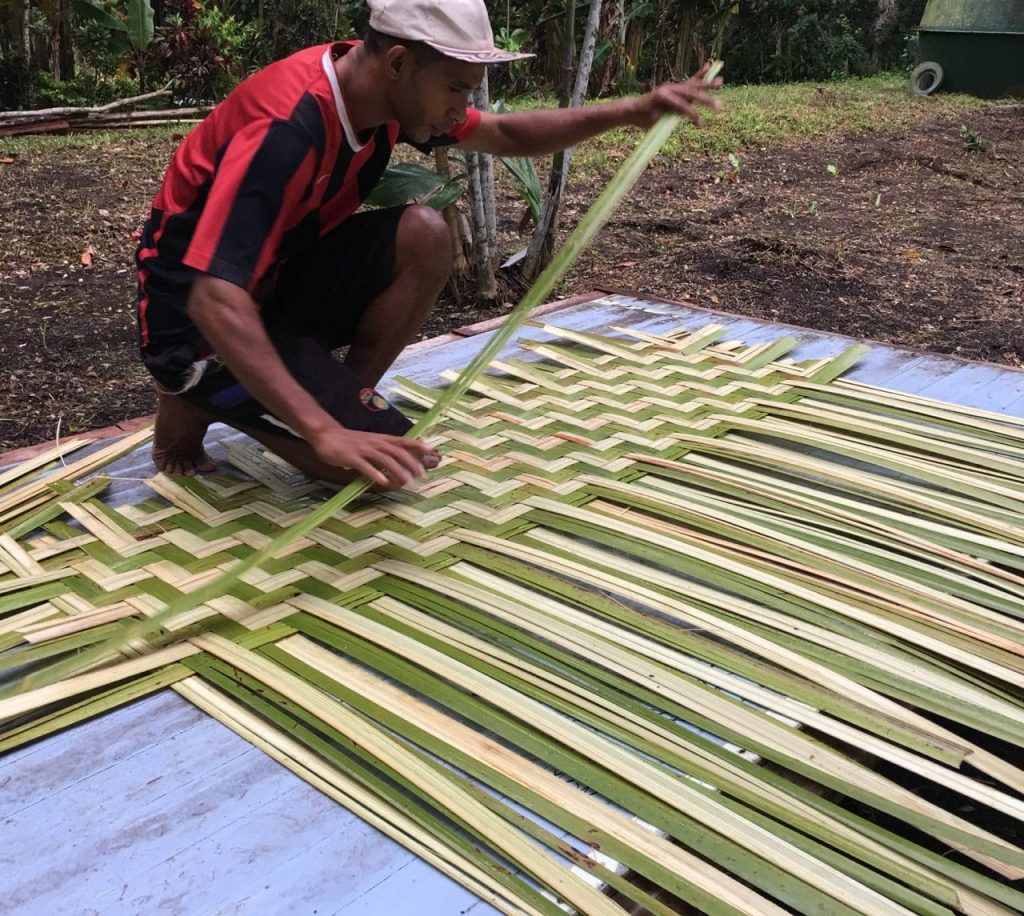 When I visited her village, it was in phase 2, of 3 building stages.  Maleta plans to have it completed soon. Her goal it to be up and running well before the end of the year.
My travel2change colleagues, our alumni, myself, and all who enjoy having fun while making an impact, are sure to look forward to visiting someday. This, and many more amazing experiences throughout the Papua New Guinea await in the "land of a million different journeys."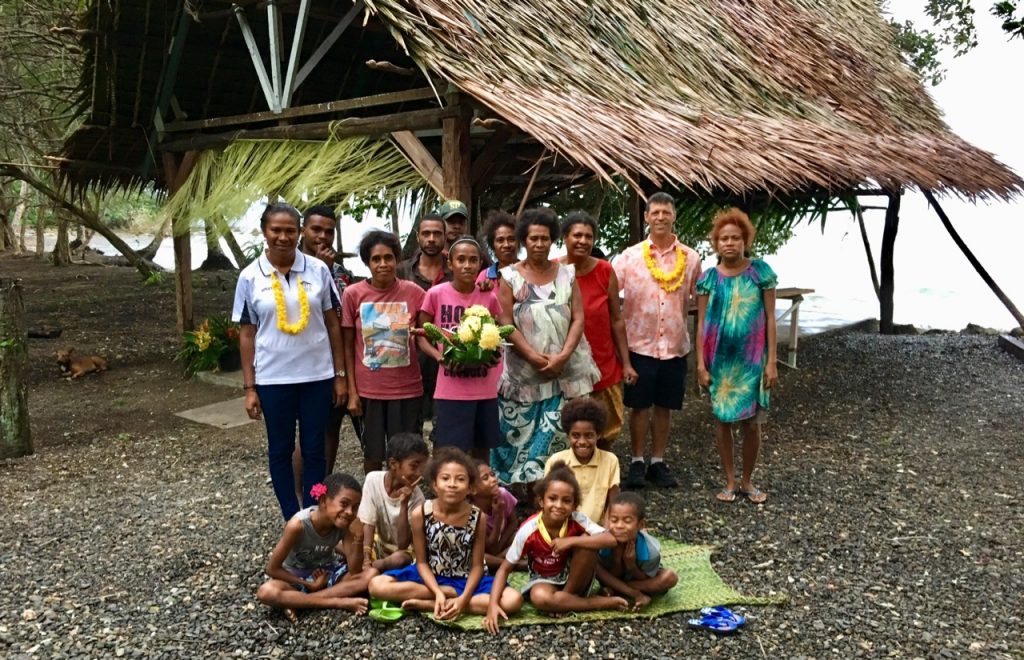 read our 3rd blog post from PNG "Scuba Dive & Arise with Purpose"