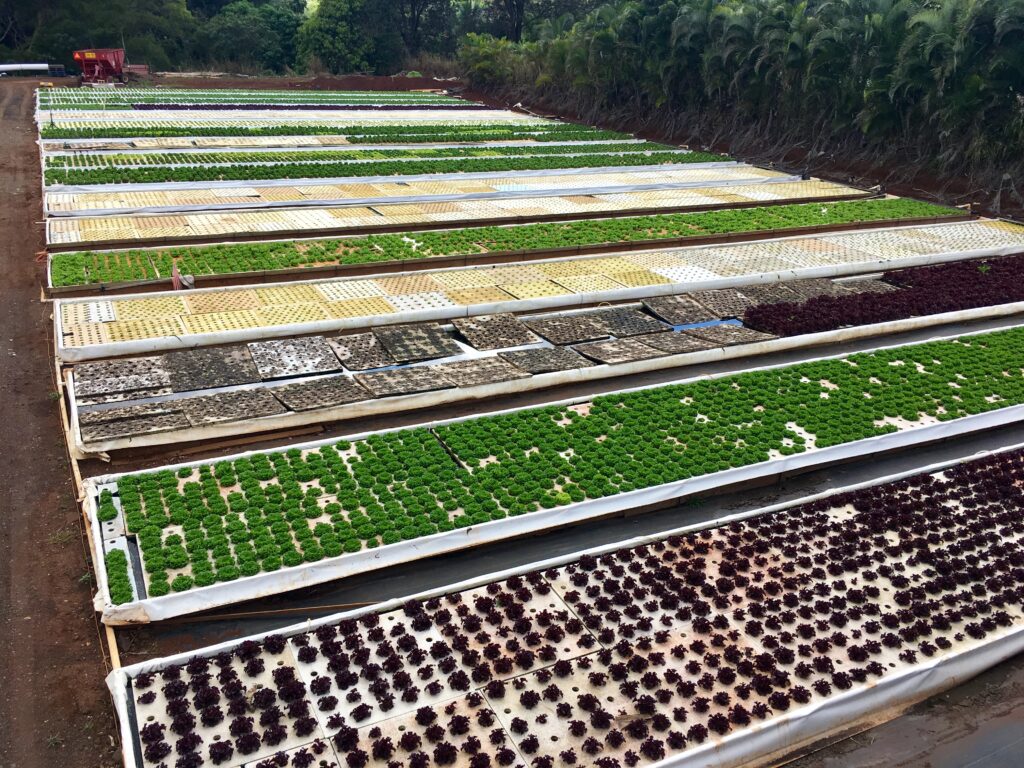 Any guesses on what this sustainability blog is about?
Let me give you a clue!…. It's about the way of the future in agriculture!
Uhmm….Aquaculture?
… Hydroponics?
Close enough!
Let's talk…Aquaponics!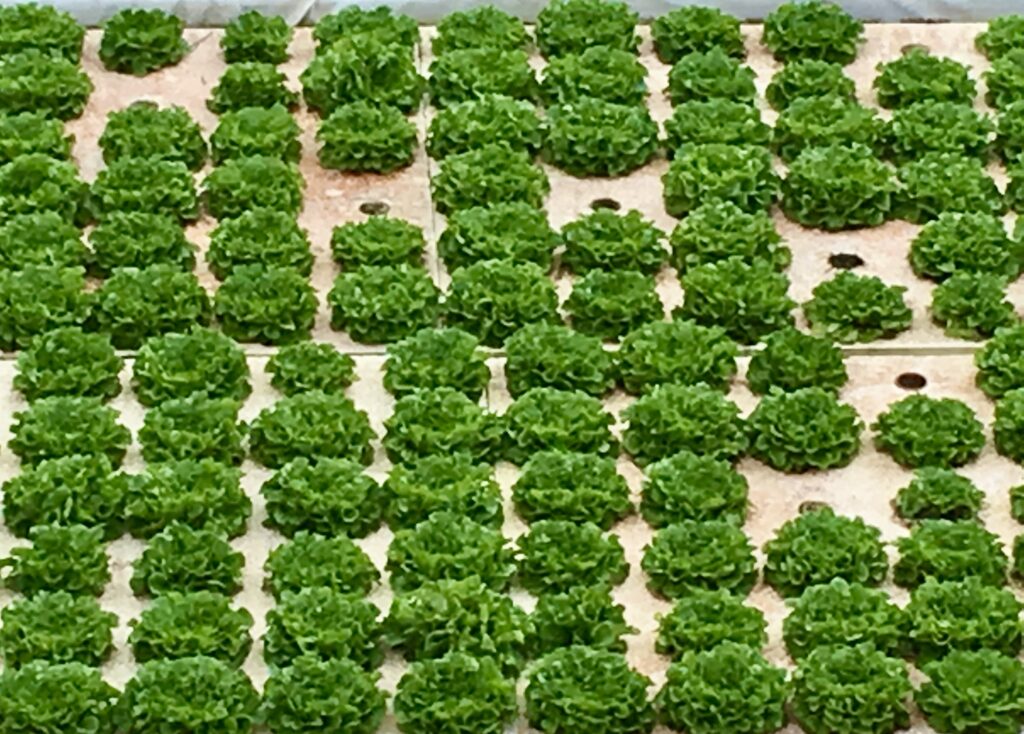 But what is Aquaponics?
The term might be confusing, but it is basically a form of agriculture that, as its name suggests, combines both Aquaculture (raising fish) and hydroponics (growing plants without soil) in a closed loop, symbiotic system, pretty similar to a natural ecosystem, or in the case of Hawaii, of an Ahupua'a.
There is a pump in the fish tank which pushes the water with fish waste into the plant growing medium where beneficial bacteria decompose it, transforming it into plant food and returning clean water into the tank as illustrated below: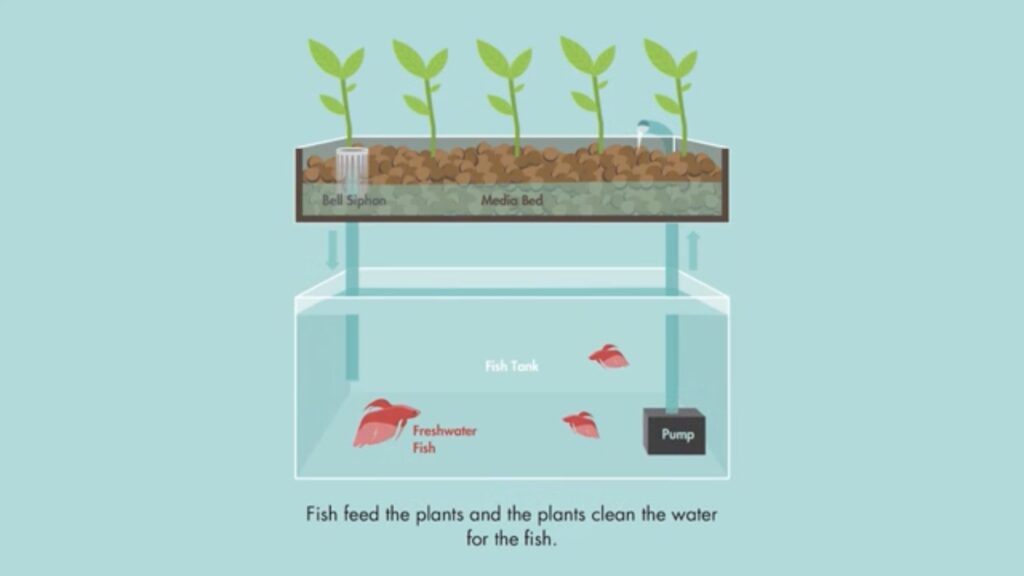 What are its benefits?
Aquaponics uses 90% less water than traditional farming methods and it provides more food per square meter than any other form of agriculture on Earth!  It grows twice as fast due to the constant access to nutrients.  For example, lettuce will only take 1 month growing in an aquaponic system, whereas in traditional farming methods, it would take 2 months.
Aquaponics could be the way of the future in order to address food insecurity here in Hawaii. I mean, what if the shipped goods stopped arriving?  What would be our plan B?  Part of the solution could be traditional farming in remaining farmland, but the other part of the solution, in a dense urban environment such as Honolulu, could be Aquaponics.  It doesn't require much space, can be stacked vertically, its organic, and you can get your own tilapia or swai fish, (here in Hawaii the weather is perfect for them so you wouldn't need any heating system), and your own strawberries, watercress, lettuce, basil, chives, tomatoes… and the list goes on.

travel2change and Aquaponics
Want to visit a real live working aquaponics farm on Oahu while having fun and making an impact?   On the River Adventure & Farm Restoration activity, a stop can be arranged to visitManuele Distillers home of Kō Hana Rum.  Here you will not only receive a tour of their neighboring Kunia Country Aquaponics Farm, but also sample rum from fresh island grown sugarcane.
Aquaponics is still a relatively under-explored phenomenon, but its potential to feed Hawaii is promising.
Please share with us ~ If you know about any other local aquaponics start ups, organizations, providers or anything that could be of use to an aquaponics enthusiast.  We would love to know!
Share your thoughts below in the comments box or return to read more blogs