In Hawai'i, we are overdependent on imports. Did you know that Hawai'i cannot feed itself as it did in the past?  Currently estimates suggest that in the absence of shipped goods, we would be in trouble after about 10 days.  Perhaps because of the island's space constraints and conditions, the expansion of traditional agriculture is not the best option.  Now more than ever, it seems vital that we address our food insecurity problems in the face of emergencies such as pandemics that disrupt supply chains.  Besides, it is always healthier to eat fresh and local! and even better if it's from your own garden.
Starting Your Own Garden is Easier than you think!
Planting a micro-garden is as simple as collecting seeds, and germinating them in small pots to begin with. We are already fortunate to have three other key ingredients –  rich volcanic soil, and an abundance of sunshine and fresh rain water.  Check your local market for anything else you may need to help (wear a mask when you go though), and start gardening!
This is how the one at my home looks like right now: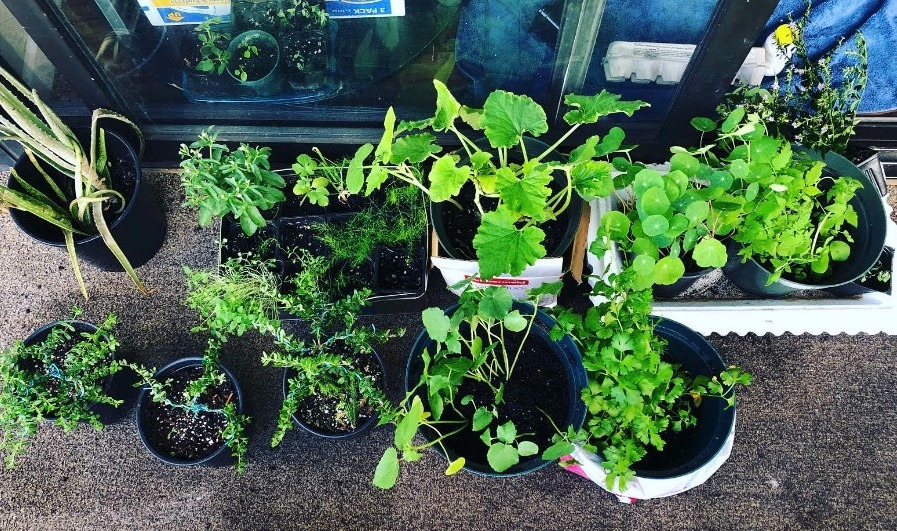 It has produced a great yield.  Many of my veggies, such as chives regrow up to 4 times and very fast.  Give it a try!  Many people around the world are shifting to this self-sustainable feeding method, because of the current lockdown.
If you are not sure about how to take care of your garden, some online sources such as youtube tutorials may come in handy.  Or try searching "garden care" in the app store.  Some applications will tell you everything about a plant by just taking a picture of it!

Local Agriculture & O'ahu's Efforts
If you want to take it to the next level and learn the Hawaiian way, consider volunteering.  Nonprofit organizations such as Hui o Ko'olaupoko provide hands-on workshops including Native Hawaiian gardening.  Once things reopen, their frequent activities will resume at Kaha Garden and He`eia Estuary, which are both fun & impactful to join.  Can't wait? Watch their next demonstration live this Tuesday, 28th-April, 2020, at 2pm (Hawaiian time), with "Virtual Wahi Pana" via zoom.  Either way, you will learn plenty about identifying native plants, growing patterns, and even where to place them to better thrive.
In Hawai'i, it is crucial to significantly increase local food production.  Small initiatives such as starting your own garden or engaging with organizations that host activities, may have an unsuspected effect on the future of Hawai'i's local food production. These steps are the beginning of something bigger, and our days in quarantine are giving place to these small but significant initiatives.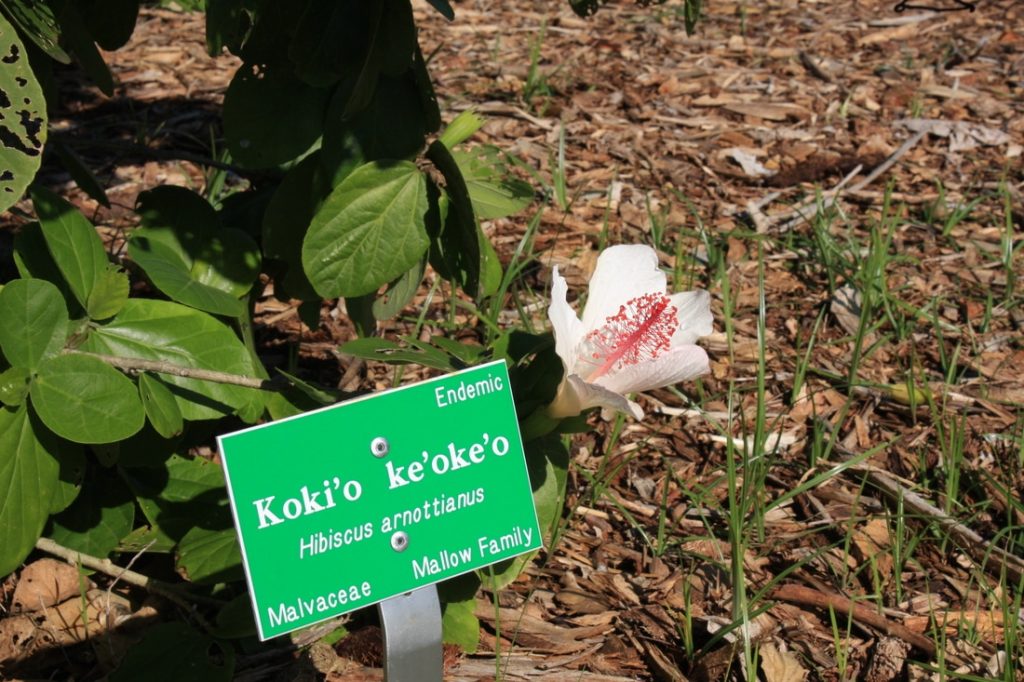 By the way, are you familiar with Aquaponics?
If we are serious about completely replacing food imports in the long run, aquaponics could be one of the answers to our problems. If you want to know more about what this form of agriculture is all about, stay tuned for our next blog coming out soon on Aquaponics.
The Aloha+Challenge
The image below shows a dashboard of the Aloha+Challenge initiative related to Local Food Production and Consumption.  Have a look to find out more details about how Hawaii is addressing SDG goals.

How does travel2change support?
Please visit our travel2change activity's page and tell us which ones you think encourage and create awareness about local food initiatives. Now more than ever, it is so important here in Hawai'i. It is also a great way to experience the islands if you are able to join us in the future as things reopen.
Do you have more ideas on how to support Local Food Production and Consumption in Hawai'i?   Please share your thoughts below in the comments box – we would love to know!