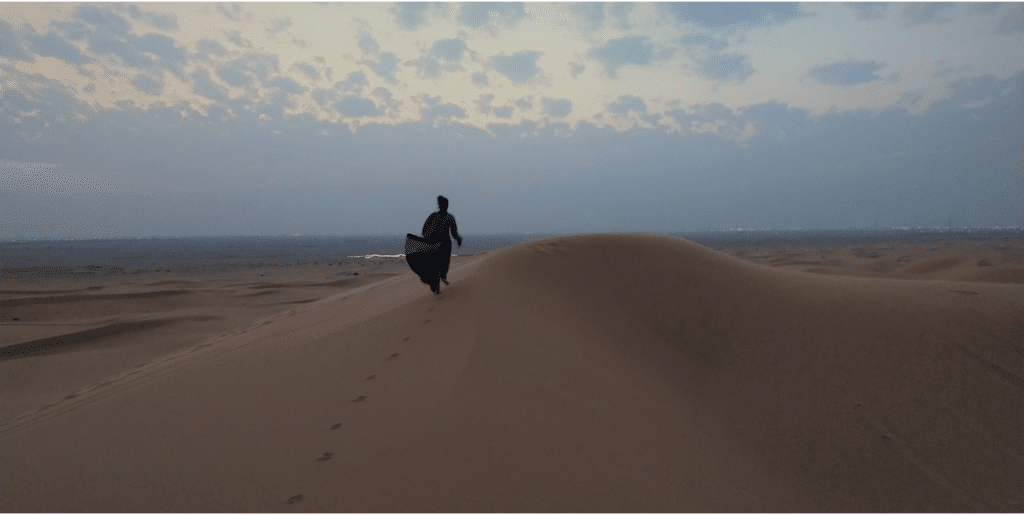 Solo & Female to KSA: The Kingdom of Saudi Arabia
In all my years of traveling, I can say with some confidence that I never expected to travel to Saudi Arabia. It's not really something many people living in the United States consider. But when they announced they were finally opening the country to tourists, I thought:
….why not?
One month later, I want to share my experience as a Westerner in Saudi. More importantly, as a Western female. And maybe even more importantly, as an Afro-Latina, Western, Non-Muslim, solo female traveler that doesn't speak Arabic.
January 2020. Here we go.
Getting There
I flew with Saudia Airlines, which I loved. Although it was a bit pricier than the other airlines, they had a direct flight from NYC and it was cool to get a feel for the culture before arriving to KSA. They even have a prayer area in the back of the plane. So dope.
There are dozens of other airlines that fly into KSA, depending on where you're coming from. The two main international airports are in Riyadh and Jeddah. One of my favorite websites to use to get the best deal on plane tickets is Skyscanner.
Tourist Visa
I chose to do the Visa-On-Arrival. The process was super simple. The cost was 440 riyals ($117) and it includes health insurance during your stay. You can also get the e-visa in advanced, if you prefer. It's a faster process at the airport if you choose this route. Personally, I really liked interacting with the visa agent who barely spoke any English (this is where being Latina and using your hands to talk really pays off). The visa is good for 90 days. You may travel anywhere except to Mecca and Medina, unless you are Muslim. Here is the link to apply for the e-visa, where you can also find a list of countries allowed to enter the Kingdom:  Saudi Arabia Visa Application
Side Note: The health insurance included is only good for life and death situations. It will not cover you if you get injured (break a leg, arm, etc.) so you should still purchase travel insurance. I found this out when I went hiking and sprained my ankle. I paid 350 riyals ($130) to get a hard cast. This is cheap when compared to the ridiculous prices of health care in the US but it still would have been worth getting travel insurance. As a person who is cursed and gets injured every time she travels, I suggest using Allianz Travel Insurance. I've also heard World Nomads is excellent.
Drinking
For all my alcohol drinkers out there: don't even try to bring it in the country. You will not get away with it. They detained me on my way out of the airport because they scanned my bag and saw my bottle of aranciata (if you don't know what this is, do yourself a favor). The conversation went something like this:
WORKER: (picks up bottle of Aranciata) Is this alcohol?
ME:      Nooooo, no no. This is an Italian soda, not alcohol.
WORKER: Are you sure?
ME:              Yes, really.
WORKER:   (side-eye)
ME:              (please-believe-me-this-is-a-gift-for-someone-eye)
WORKER:   (He turns over the bottle and reads the back of the label. He notices the words "senza alcool" and immediately looks up with an AHA face.)
WORKER:   (pointing at the word "alcool") This says alcohol.
ME:              No, no, it says senza alcool. It's Italian for "without alcohol."
WORKER:   Are you sure?
ME:             Yes, I swear, you can even look up the translation yourself. It doesn't have alcohol.
WORKER:   (more side-eye)
ME:             (google-translate-is-a-thing-eye)
WORKER:  Wait one minute. (15 minutes later)
WORKER:  Okay, you can go.
In other words, don't bother. You can barely get juice through.
Is Traveling to Saudi Ethical?
I've always believed that a country's government is not a reflection of its people. By traveling there, I am in no way agreeing with things that government has done. If I lived my life traveling, or even living in countries with governments that are completely ethical, I'd probably have to go live on the moon. The best way to support the people of Saudi is to go there and have a conversation with them. Learn about their culture and what's really going on over there, instead of believing all the misinformation. Avoiding them doesn't make you an activist.
Lets talk rules
Women are no longer required to wear a hijab or an abaya. The official rule is to dress modestly. The religious police have been completely stripped of their power so things are changing fast. Most women do still wear the niqab and abaya but occasionally you will see colorful, fashionable abayas and even open kimonos in Riyadh and Jeddah. I chose to wear an abaya because I don't enjoy being stared at. Tourism is very new in Saudi Arabia so people tend to stare, especially if you are a solo female traveler. And if you look Saudi, like myself, people may approach you and speak in Arabic. Here's the essential vocabulary you will need:
Lingo:
As Salaam Alaikum… Peace be unto you
Habibi……………………. My love
Yalla………………………. Lets go
Walla……………………… I swear
Inshallah……………….. God willing
Khalas…………………… That's enough
Shukraan………………. Thank you
Aywa……………………… Yes
La………………………….. No
There you go. You're officially Arab.
Restaurants: are still mostly segregated with a family section and a male singles section. As a single female, you would eat in the family section. In Riyadh and Jeddah, you will find some cafes and restaurants that are mixed and no longer adapt these rules.
Prayer Times: there are five to keep in mind. During these times everything is closed. Yes…EVERYTHING. So, if you're the type to get hangry and are terrible at making decisions about where to eat, you better make some adjustments quick. Here are those timings:  Fajr – 5:41 a.m.,  Dhuhr – 12:37 p.m.,  Asr – 3:51 p.m.,  Maghrib – 6:15 p.m.,  Isha – 7:45 p.m.   These prayer times are approximate just to give you an idea of the day-to-day life. The actual times will vary depending on the season. There's an app called My Prayer that is useful to download since it is updated daily with exact times. Prayers usually last around twenty minutes, however, many businesses may close for up to an hour and a half. Weekend days are Fridays and Saturdays. Everything is closed on Fridays for prayer during the first half of the day.   And last but not least: NO PDA.
Getting Around
Since 2018, women have been allowed to drive in Saudi Arabia. Renting a car is really one of the best ways of getting around. It's affordable and the price of the rental includes the insurance. Public transportation isn't really a thing. That being said, you should know that driving there is wild. You should be a confident driver with zero road rage. The road is pretty much an every-man-for-himself type situation. You will get cut off a million times, people drive at crazy speeds, no one acknowledges the white lines that are supposed to make lanes so there are five lanes instead of three, turn signals don't exist, etc. Just be ready for anything if you choose to rent a car. There are, however, two rules that drivers respect. No one runs a red light and no one uses their phone. One ticket is 3,000 riyals ($800) and the other is 500 riyals ($135). So, don't do either. And don't think you'll get away with looking at your phone. The technology they use to catch a photo of you using your phone is advanced AF. They send you a text message with the ticket. Police don't pull people over for violating traffic laws. Everything is digital so you'll never see it coming.
If the idea of renting a car frightens you, there are other options. Uber is a great way to get around and works in both Riyadh and Jeddah. There's also Careem, which is another ride-sharing app used by locals. I only used these a handful of times since I chose to drive, but they worked perfectly each time and were relatively inexpensive.
Accommodations 
Airbnb is one of the most affordable options. If you have specific needs, make sure to contact the host before your arrival to ensure they have everything you need. If you're new to the website, you can use this link and get $55 off your first stay.
Hotels are also a great option. You can find everything from luxury resorts to apart-hotels for longer stays. If you're not super picky, prices can be as low as $20 per night for single travelers. Should you choose this route, be sure to ask if the hotel will accommodate single females. A lot of them tend to be for single males only. A good place to start is on Booking.com.
According to new law, unmarried couples can now share a hotel room without any issue. While this may work great on paper, realistically there are still many hotel and AirBnB owners who do not agree with this. It is still within their rights to reject you if they wish. This happened to me in Riyadh when I traveled there with a male friend. The AirBnB owner canceled my reservation on the same day when he found out I was traveling with a single male. We had to scramble to find a place that would take us, which took up the rest of our evening. If you are traveling as an unmarried couple, call the hotel or AirBnB in advanced to make absolute sure they will take you. Yes, we tried lying. And no, it didn't work.
The Culture
Ahhh, this is the real gem of Saudi Arabia. These people are among the kindest I have ever met.
Saudi hospitality is alive and well. Personally, I've never come across anything quite like it. I'm positive these people would give a kidney to a stranger. The altruism is so real.
When I went out to lunch or dinner with a local, they would pay – no arguing. You are a guest in their country and they want you to leave with an optimal impression. Guests are treated like royalty and if there is anything you should ever need, just ask. They have your back.
At one point, I sprained my ankle during a hike causing me to stay longer than planned. One local offered to host me in his home with his family for as long as I needed without ever having met me. Another local came unannounced to my hotel and tried to pay for my stay for the entire week. We had only met once before. I think he was hurt when I absolutely would not allow him to do it. Sweetie: You have a wife and kids to take care of. Just do you. But I appreciate the sentiment.
And no, they are not "just being polite," by offering. They genuinely mean it.
And no, it's not just because I'm a female. They do this with everyone. It's just the culture.
Saudi Arabia is by far the most religious country I have ever been to. Islam is not just a religion there but a complete way of life. I have to admit that I am not the most religious person in the world but being surrounded by so many Muslims was quite a moving and, at times, odd experience. Once I was hanging out with a local at a mall, just walking and talking. He was in mid-sentence when he suddenly he stops.
"Can you give me 5 minutes? I need to go pray."
And off he went to the middle of the hallway where there were prayer rugs set up in a semi-enclosed space. I just laughed. It was jarring but beautiful, and also, in a weird way, soo gangsta. I cannot imagine anyone where I come from doing that so openly. This dude didn't give AF. #likeaboss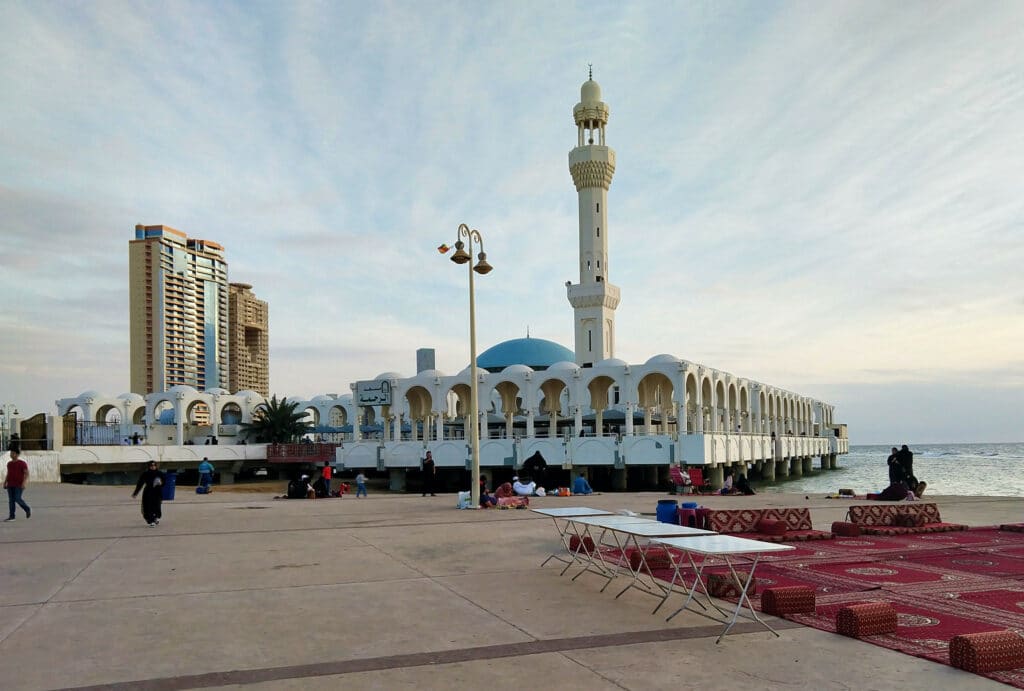 The women in particular are fabulous. Since a lot of women still wear the niqab, you're not able to see their facial expressions. Therefore, I was completely caught off guard when they got super excited to talk to me. They love female tourists and would even call out to me randomly at times just to say hello. They also get super done up. I'm talking full make-up, hair and nails did, legs waxed, cutest outfit ever under the abaya and cutest handbag ever over the abaya. So, here I am, taking the opportunity to be as lazy as humanly possible with my shoes, clothing and leg shaving since I'm wearing an abaya everyday. Meanwhile, Saudi women are doing the exact opposite, looking like Saudi Arabia's Next Top Model 2020. AKA: The real bosses of KSA.
Also, despite what many people believe, many of these women choose to wear the niqab. They consider it a part of their culture and identity. Obviously, I am not speaking about every single woman in Saudi Arabia. Women are certainly still oppressed, in some parts more than others. However, thinking of them as just oppressed women is not fair. They are very intelligent, opinionated and well educated. This is a complicated topic that I don't want to get into but I just want to make it known that they are much stronger than people realize.
Oh and one last thing…everyone smokes here. Or at least that's how it felt. Shisha and cigarettes are big. France doesn't hold a candle to KSA. And if it did, KSA would probably just use that candle to light up another cigarette. The non-smoker struggle is so real.
Things to do
There are an infinite number of things to do in KSA. You could spend months here and not see everything. The cities are also very unique from one another. You will notice many contrasting parts of the culture in each one as well as encounter people from many different parts of the world. It's such a diverse country.
Jeddah
This is the most progressive city in Saudi Arabia. It is where the desert meets the ocean, creating a truly distinctive energy. Well, that is until you run into a Starbucks. And a McDonald's. And a Cheesecake Factory……that one really hurt.
Al-Balad, also known as the Old City or Historic Jeddah, is an absolute must. It was founded in the 7th century and listed as a UNESCO Heritage Site in 2014. It's a fantastic place to walk around and get an authentic feel for the culture. The architecture is stunning and there's plenty to do. You can check out the endless food markets, admire the lovely mosques, sip coffee at a cozy cafe, shop for antiques or souvenirs, shisha it up or simply have a chat with a local. If you have the time, try going once during the day and once at night.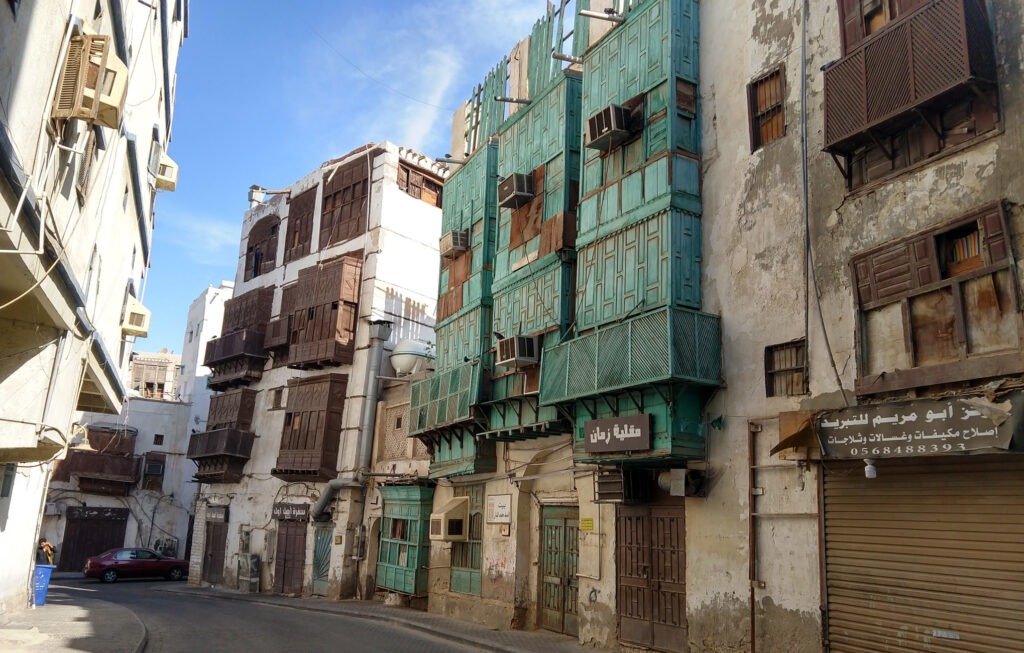 Silver Sands Beach is one of many private beach resorts where the locals go to swim. A lot of them are by invite-only or you're required to have a membership. This is one that anyone can go to. I was lucky enough to be invited to Indigo, which is probably the most exclusive one of the bunch. I highly recommend it if you can meet a local who can get you in. Unfortunately, women are not permitted to swim in many public beaches around Saudi, so these are your best alternatives for a beach day where you can chill, lay out in your bikini and even do some snorkeling. Reservations in advanced are required and the fees range from 150-200 riyals ($40-$55). And if you do make it to Indigo, do yourself a favor and order the piña colada. It is legit. Except for the lack of alcohol, of course.
The Corniche is the place to be. A long boardwalk along the Red Sea, it is the perfect place to grab some food, put a carpet and armrest down and enjoy a relaxing picnic while watching an enchanting sunset. This is what all the locals do, particularly in the winter when the weather is cool. Afterwards, you can grab an espresso, explore the boardwalk and pier, then take your IG pic with the well-known, bright blue Jeddah Sign. This is also where you can see King Fahd's Fountain, which is the tallest fountain in the world. Note that it is only turned on after sunset. The Floating Mosque is also located along the Corniche but further north.
Mall of Arabia, Red Sea Malland Al Salam Mall are the biggest malls in Jeddah. They are gigantic. If you prefer luxury, there is also Stars Avenue and Boulevard. The shopping possibilities are endless in Jeddah. You can literally find anything you could possibly ever need. And if you can't find what you need, then the problem is you.
Fakieh Aquarium is supposedly an impressive place with one-of-a-kind marine life. I didn't go because, well….I hate aquariums. I simply have no interest in looking at fish. Only eating them. Sorry, PETA.
Coffee Shops are the equivalent of bars and lounges in the West but instead of alcohol and dancing, they have specialty coffee and board games (just don't be petty like me and play Scrabble in English with a local…then brag about winning). This is where the younger crowd goes to hang out after work since they usually close between 12:00-2:00 a.m. Locals will even go "coffee shop hopping" and end up visiting 2-3 cafes in one night. Coffee shops are very trendy right now so this is a fantastic way to meet people. Everyone is super friendly and always open to meeting travelers. Some of the most popular cafes are Medd Cafe, Dose, Boho Cafe and Brew 92. If you're into board games and VR, check out Off The Grind.
Riyadh
The capital of KSA is truly a captivating place. I recommend spending 3-4 days here if you can because there's quite a bit to see. That and it is enormous. You should definitely consider renting a car here since taking Uber or Careem can get expensive. Also, keep in mind that life is more conservative here than in Jeddah.
Al Masmak Fortress is where the recapture of Riyadh took place by the late King Abdul Aziz. It is a remarkably constructed castle made of clay and mud brick that represents the pivotal rise of the Saudi nation. Upon entering, there's a museum recounting its history, which is free to enter.
The Sky Bridge at the Kingdom Center is where to catch a gorgeous panoramic view of the city. It is located on the 99th floor of the Kingdom Tower. It's best to go at night when the entire city is lit. There are also shopping malls and restaurants on the ground floor.
The National Museum is perfect for those interested in learning about the history of Islam. It consists of ten galleries, courtyards and holds the belongings of the late King Abdul Aziz, which include his super duper fancy car collection. Gotta put all that oil in something.
Ad Diriyah is the birthplace of the first Saudi state. At Turaif District, located here, was listed as a UNESCO World Heritage Site in 2010. Another eye-catching place to visit is the Al Bujairy District, where you can take a stroll around the windy streets and try some of the local fare. Also located here is the Diriyah Museum, Saad Bin Saud Palace and the Al Zawiha Mosque.
The Red Sand Dunes are essential when visiting Riyadh. I recommend using Ghazi Tours as we had an incredible experience with them. They are outgoing, fun and very reasonably priced. After spending half the day in the desert sandboarding and riding ATV bikes, they take you camping in the evening where they provide a traditional dinner, then sing, dance and have everyone share their culture with each other. They even made me sing Despacito. Apparently, this is what Puerto Ricans are now known for all over the world. Thanks, Luis Fonsi.
Edge of The World was one of the best experiences I had while visiting KSA. These towering cliffs along the Tuwaiq Escarpment are truly a breathtaking geological wonder. They drop down around 1,000 feet into where the ocean used to be. I'll take this over the Grand Canyon any day. We used Ghazi Tours for this as well but they only have tours on Fridays and Saturdays. I reeeeeeally don't advise doing it on your own. The road there is extremely difficult to drive on and we saw several people stuck in the sand on the way. Don't be a hero.
Side trips
KAEC (King Abdullah Economic City) is located an hour and a half north of Jeddah, along the coast of the Red Sea. You will need to obtain a permit from their website in order to visit. It's basically a place to go chill for a day. You can take a walk on the beach, head to the entertainment complex at Bay La Sun for bowling, billiards and other activities, play golf or even ride a kayak along the canal. Occasionally, they have food festivals on the weekends as well as concerts. Check their website for the schedule.
Al Wahbah Crater is around four hours from Jeddah and it is worth every single minute of that trek. It's a volcanic crater that was formed by a phreatic eruption, not a meteorite. We did this trip alone and camped for one night. We had the place to ourselves and I don't think I've ever felt such peace in my entire life. To be fair, I live in NYC, where peace is often defined as: "What's that?" But still….it was majestic. In the morning we hiked down to the bottom of the crater, which takes around 45-60 minutes, depending on your level of fitness. I made the mistake of doing this trek at the end of my trip. In other words, I hadn't worked out in weeks and my body was full of unnecessary calories from my addiction to hummus, arabic breads, cheeses, om ali, baklava, well….you get my point. Maybe do it at the beginning.
Taif is a two hour drive from Jeddah and can be done when going to or coming from Al Wahbah, since it's on the way. This is where locals go to get away from the city and get some fresh air. It sits at around 1800 meters of altitude, on the eastern side of the Hejaz mountains, making it the perfect place for hiking, outdoor activities and camping.
Lets Eat
As a foodie, this is a delicate subject matter for me. I should be obese by now. I love food. I feel it is the solution to any problem. Life is just better with food. Most people save their travel money for excursions, souvenirs, resorts and so on. I just want ALL the foods. Everywhere. All the time. Forever and ever.
Okay, so moving on.
I'm not going to make an elaborate list, just a few places that stuck out to me. Really, though, you should just go to as many local places as possible. Don't you dare go to Cheesecake Factory.
Labeeb Restaurant, Lebanese – My absolute favorite. The hummus is everything. The moutabbal is a close second (NO, it is not the same thing as baba ganoush, Google). And the fatteh. And the shish taouk. And the lamb chops. Khalas, just go eat here.
Side note: Do not go to the location by the Corniche. The price is 3 times more than the others and the food is the exact same.
Khayal Restaurant, Turkish – Super popular amongst the locals and easy to see why. Grilled meat dishes are the way to go. Expect a wait.
Al Nakheel Restaurant, Middle Eastern – one of the oldest restaurants in Jeddah. Very traditional and you can smoke shisha here as well. Known for its mutabbak.
Al Romansiah, Traditional Saudi – Super cheap and very traditional. No one will speak English here and if you are a female traveling solo, don't come here alone. Males usually do the ordering and there's a waiting area for women. But this is definitely the place to go to try Kabsa.
Shrimp Anatomy, Seafood – There are a ton of shrimp restaurants in Jeddah since it borders the Red Sea. This is one of the originals and the seafood here is very fresh.
F6tor Faris, Breakfast – Their traditional Saudi and Turkish breakfast are magic, which include foul and shakshouka. Everything else is just meh.
Barn Cafe, Coffee – I got judged pretty hard for this one by the locals. Don't care. It's a drive thru and the line is always long but worth the wait. That cappuccino is fire.
One last food thing: As a westerner, do NOT go to the Eataly in Riyadh. Yes, I made this mistake and the regret was unquestionably everlasting. I took a local who always wanted to try Italian food. I was embarrassed and it's not even my restaurant. The food is absolutely abysmal and the prices are astronomical. They do not use the same ingredients as their partner restaurants. They don't even serve Lavazza. Madonna…
End of my soapbox.
Final impressions
Saudi Arabia is not at all what I expected it to be. It's such a shame that the media constantly depicts them in a way that is very far off from what they actually are. This causes unnecessary division and countless misunderstandings between us. What I was told and what I experienced was shockingly different, thus causing me to write this blog. Even if I just tell one other person, I will feel that I attempted to make some progress in uniting our individual societies.
I want to be clear: I am in no way excusing them from all the things they have done in the past or are currently doing. They still have a long way to go when it comes to equality and human rights. It's just that many conversations have a tendency to focus on the negative perspective, particularly when it comes to the Middle East. It is a point of view that has already been shared many times. I have nothing more to contribute to it. I simply stand by what I said before: A government is not a reflection of its people.
Arabs are incredibly peaceful human beings, despite what we constantly see on our television screens. They are kind, generous, loving, considerate and most importantly, immensely misunderstood. As a solo female traveler, I felt very safe everywhere I went. Many men actually have a tremendous amount of respect for women. People treat each other like family. Even the doctor that I visited three times, never charged me for a single visit. He knew I didn't have insurance so, as an act of kindness, he only charged me for my medication. The manner in which families take care of one each other is beyond admirable. It is never about "what is best for me" but instead "what is best for us." Even in fights between strangers, they call each other habibi (my love). And the diversity of Saudi Arabia is fascinatingly rich, producing a resplendent melting pot of cultural heritage from countries such as Egypt, Yemen, Pakistan, Syria, Lebanon, India, Bangladesh and many others.
When I was researching blogs on Saudi Arabia, most of the articles I found were negative. And I can't help but wonder, why are we blaming an entire population for what only a small percentage are responsible for? Atrocities are committed everywhere, including these here United States. So should we hold all Americans responsible for them? Of course not. And we shouldn't do it to others either. The Yemeni woman selling red tea on the boardwalk near the Red Sea is not responsible for Jamal Khashoggi. She's just selling tea.
Saudi Arabia is not the obvious place to travel for many people. It certainly wasn't on my list. But it ended being one of the most enriching travel experiences I've had in years. I learned as much about them as I did about myself. Challenging your beliefs is one of the hardest things to do. Most of the time, you'll just end up losing yourself. But if there's one thing I've learned from all my travels that I can share, it's that one of the most gratifying feelings after losing yourself…
…is finding yourself.
–  –  So go get lost –  –
•  •  •  YALLA !!!!  •  •  •
Besanya Santiago is an actress, writer and musician based in New York City. In her spare time, she enjoys traveling, learning languages and eating all the foods.
Share your thoughts below in the comments box or return to read more blogs