Reunited and it feels so good! 
Everyone say, "Yokwe!" to Dusty and Lea who flew all the way from Honolulu to join me for a few days of exploring and fun in the Marshall Islands! *Does the happy dance*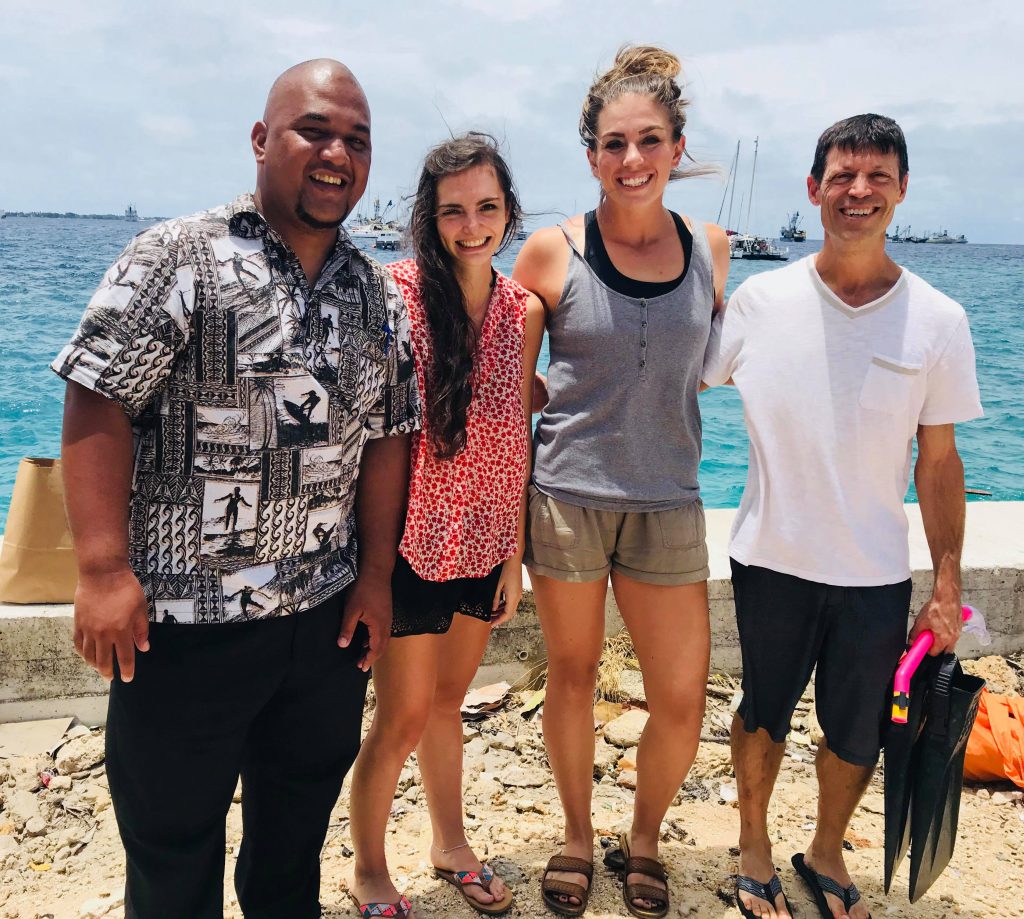 Kimber, Lea, myself & Dusty 
You know how a weekend just flies by? You get off work on Friday and think you're going to get a lot of stuff done before Monday comes around. Moments later, it's Sunday afternoon, and you feel utterly unaccomplished because you didn't get around to do any of the million things you had planned.. and somehow you still feel tired… sigh…
Well! Dusty and Lea had just about 48 hours on island, and although time flew by, we found a way to maximize their stay to the fullest! We had a ball.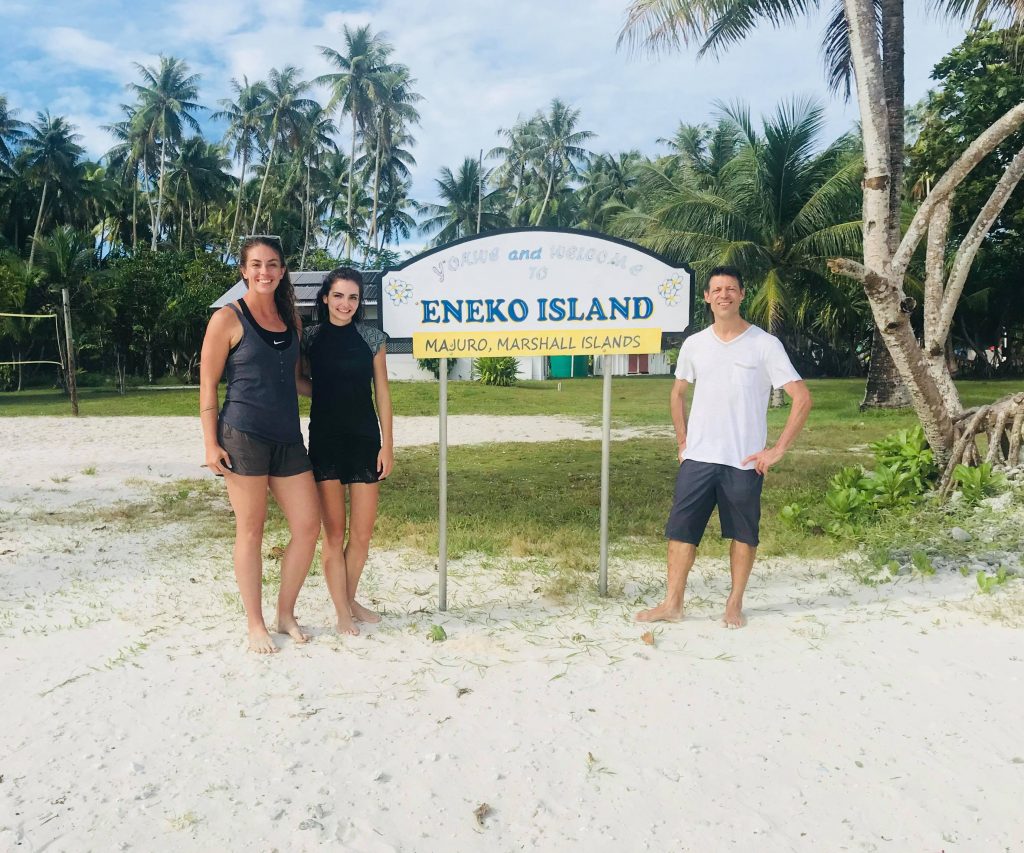 Myself, Lea & Dusty at Eneko Island 
To start with, we went straight from the airport to catch a boat to Eneko Island. Eneko is considered a "getaway island" about 7 miles out from the dock in Majuro. This little gem has beautiful sandy beaches with good snorkeling opportunities and picnic areas to enjoy some lunch (don't forget to bring your own food!)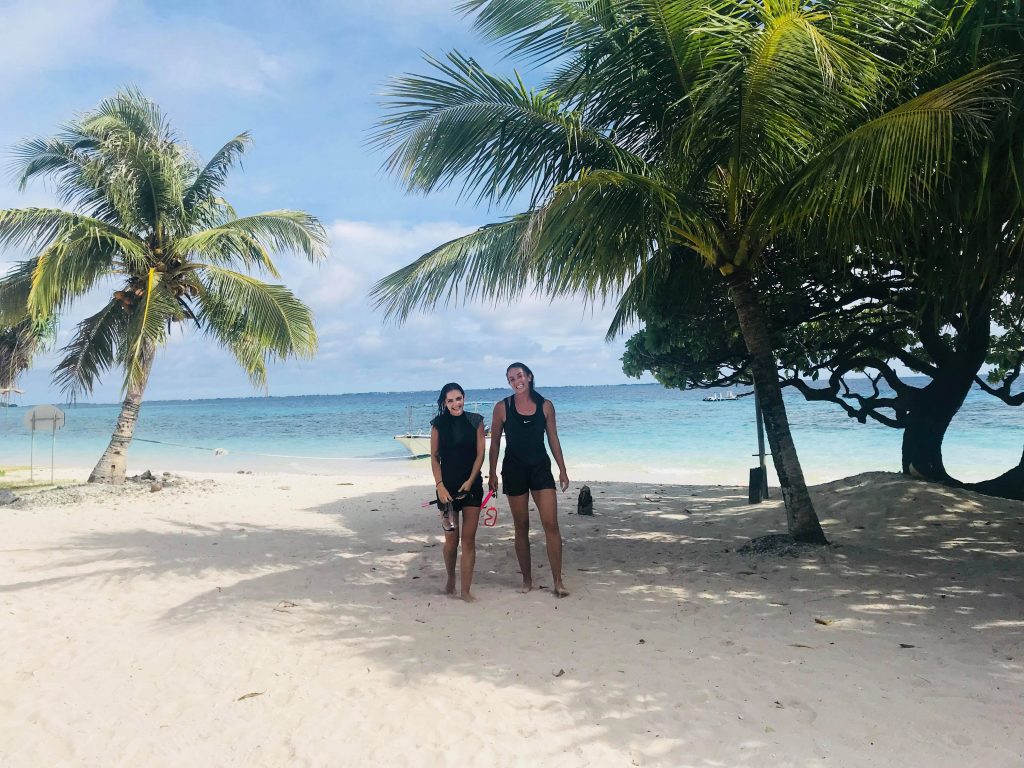 All smiles when you can spend a Monday afternoon snorkeling 
There is something truly special about being on a boat, seeing crystal clear blue water, and feeling the sun on your skin. But if you ask me, there is something even more special about trying local foods and sharing them with good people. That same day, we got together to have dinner at a local favorite restaurant.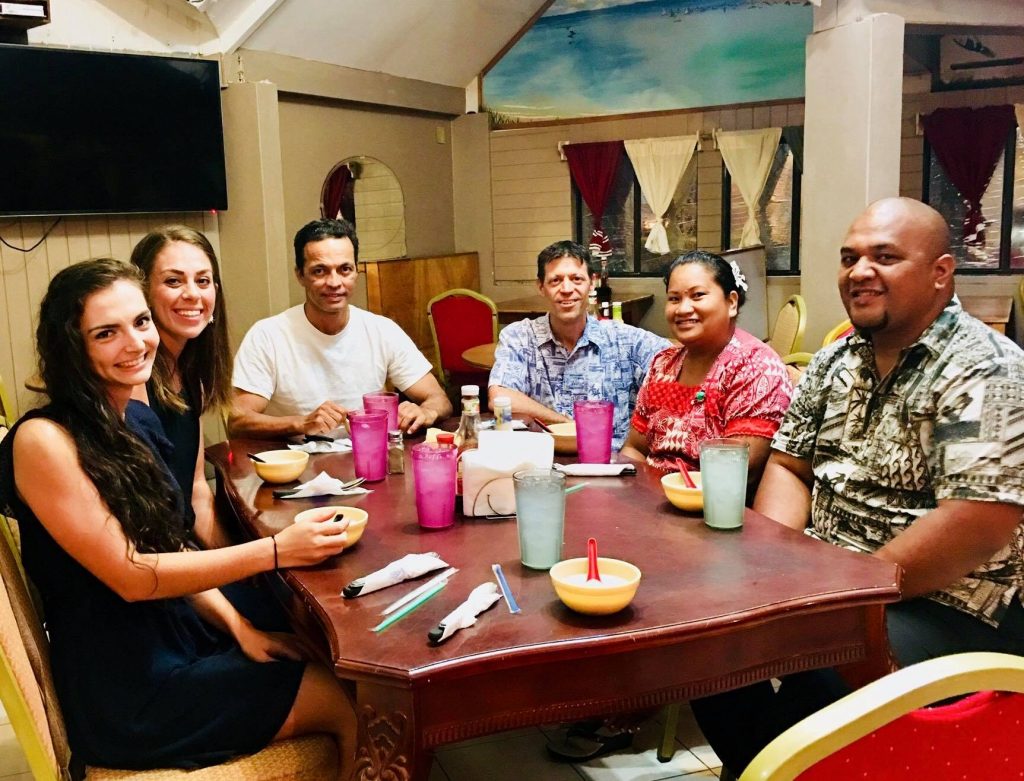 Enjoying a family style dinner with friends 
During my stay in both Pohnpei and Majuro, I have eaten so much fish! More than I ever have in my entire life time. Thankfully, I love fish, and the fish here is fresher than fresh and tastes delicious. I grew up in Denmark and when we ate fish, it was typically pickled herring, mackerel and cod, nothing like here. In the Marshalls, they eat a lot of tuna. Raw, cooked, grilled, boiled, fried, you name it. Someone tell me if I look different, because I think I am starting to feel a bit like a fish, actually.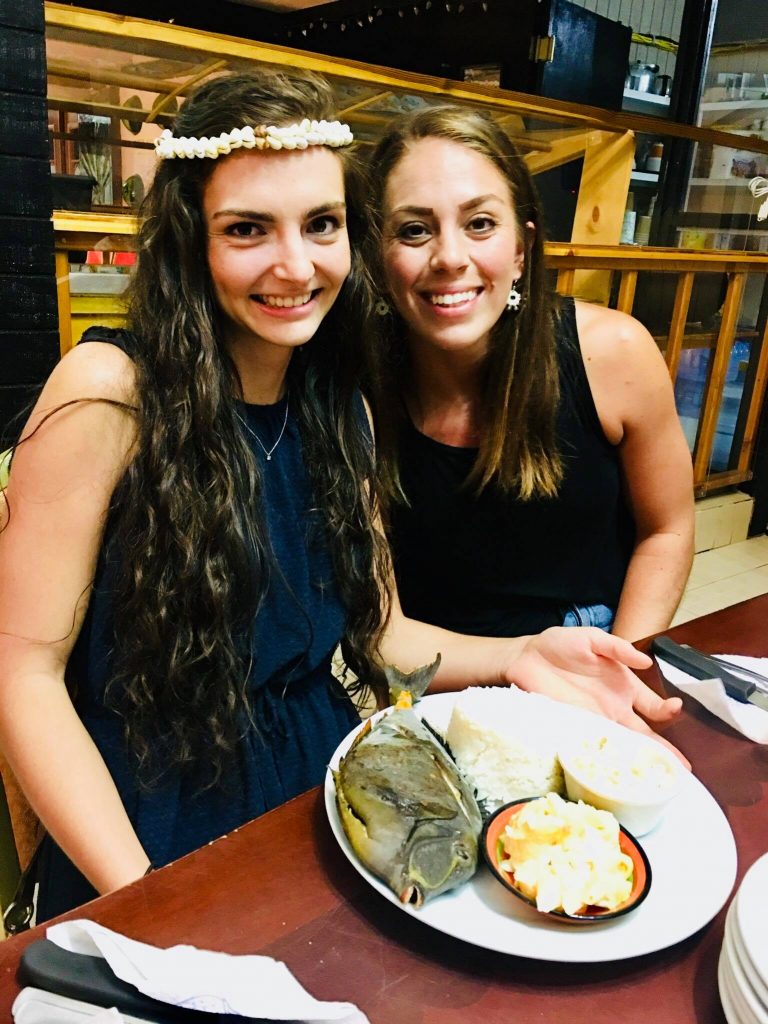 We love trying new foods!
Tuesday and Wednesday morning we conducted at workshop at the University of the South Pacific (USP). This was entirely possible thanks to Kimber, who had put in the hard work of getting everyone together. Thanks Kimber! You're THE MAN.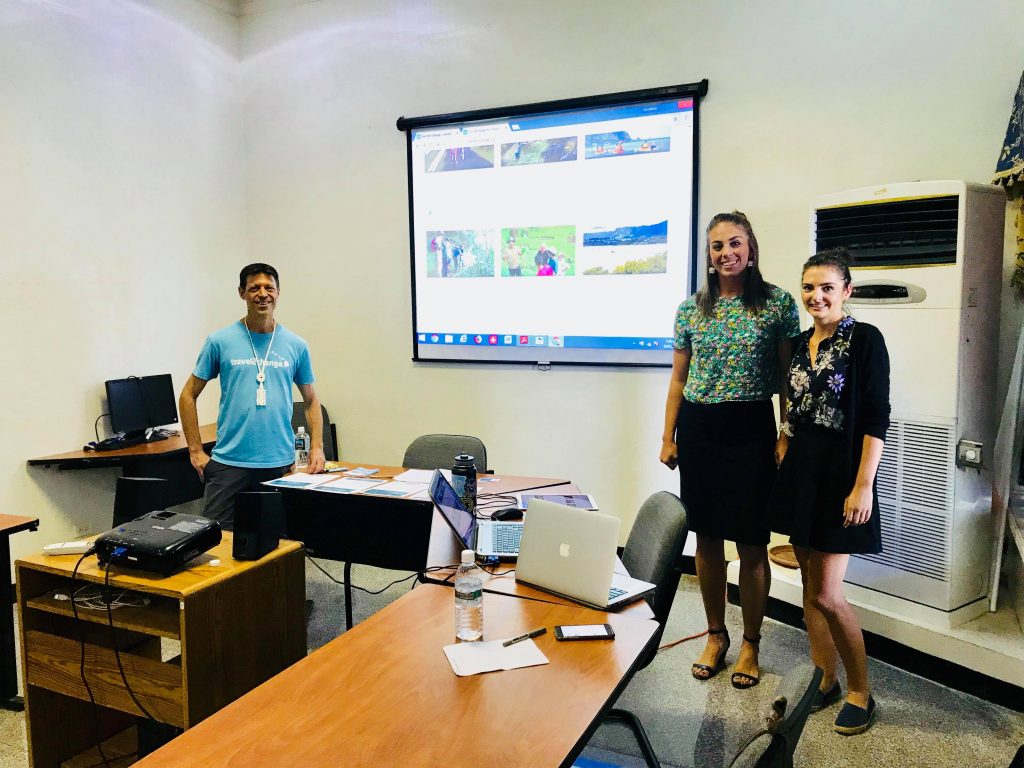 travel2change team is workshop ready 
On our first day, we had the pleasure of working with a group of tour guide trainees from USP. On the second day, we had a mixed group of business leaders, non-government organizations and more students. For us, this was a great opportunity to talk to the people who live here as well as to discuss how the mission of travel2change could support their organizations. As you have probably already figured, this kind of thing can take a bit of time, but we learned a lot and feel excited about taking part in developing sustainable tourism in the Marshall Islands!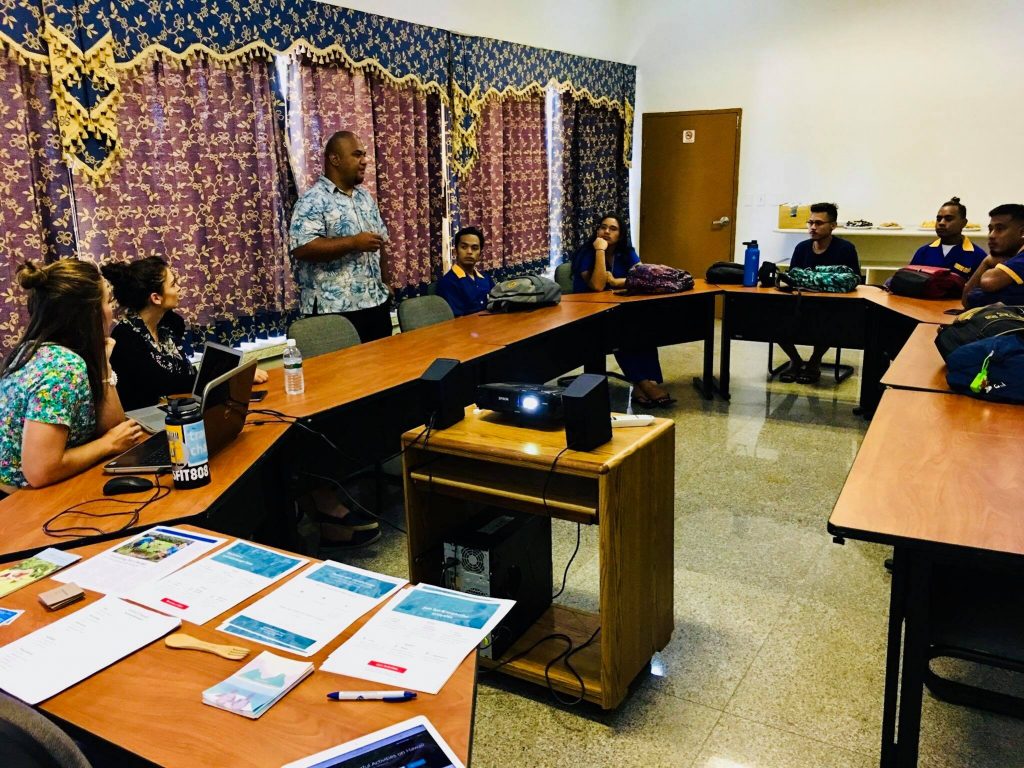 Kimber takes the lead and introduces travel2change to students at USP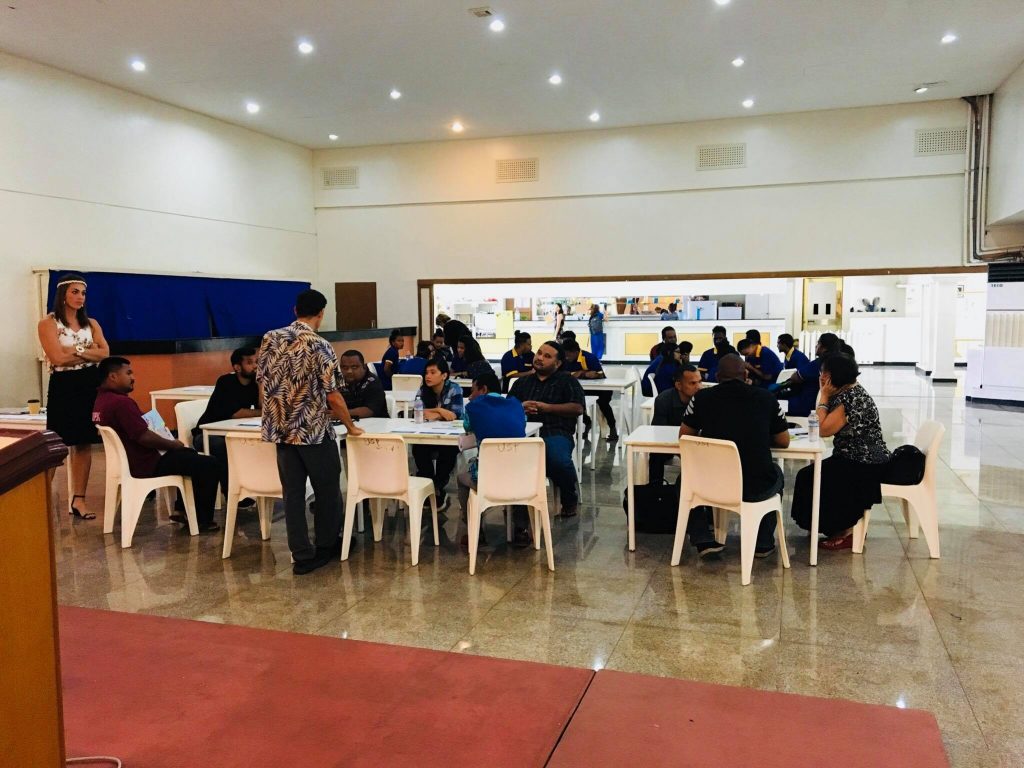 Group break out session on Wednesday's workshop at USP 
In between sessions, we squeezed in some swimming and you guys won't believe how warm, rather hot, the water is here. And that is saying something coming from someone who's used to swimming in Hawaii. Grrrr global warming… 
Well, moving on for now. 
We visited Waan Aelon in Majol, an organization that is committed to teaching and empowering young women and men with various skillsets to integrate them into society by building Marshallese canoes. True beauts, they are. Then we visited Tobolar, where they make coconut oils and soaps from copra. How many processing plants have you been to that smelled absolutely heavenly? Maybe you've never visited one, but make sure when you do, it's one that makes coconut.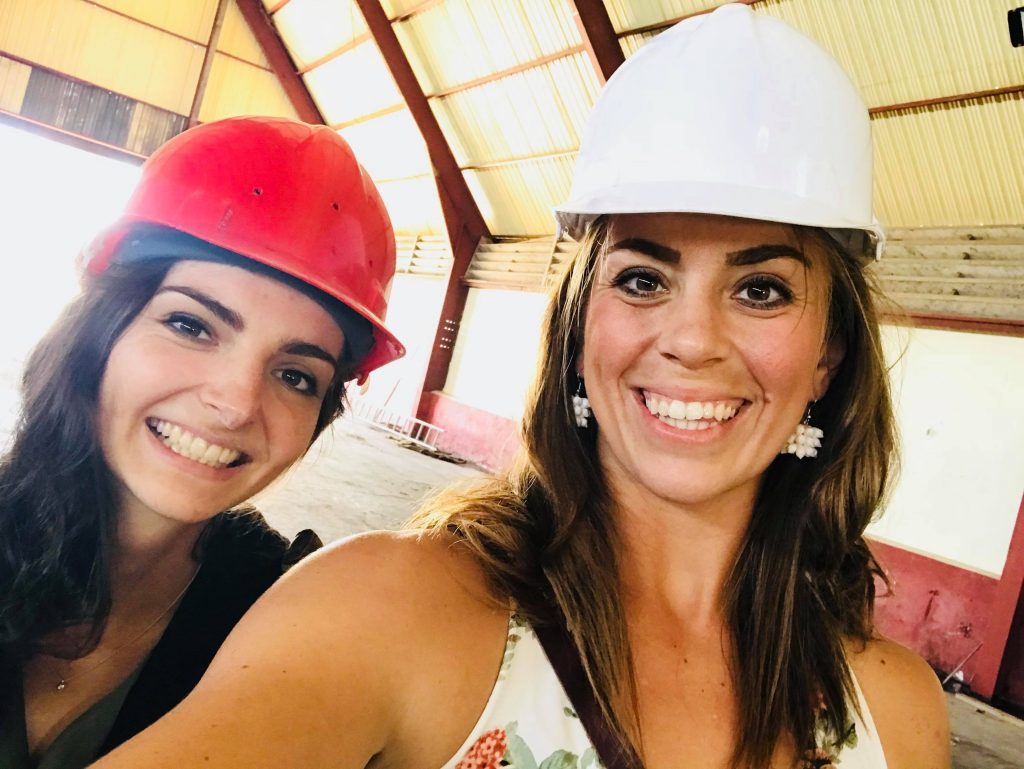 We are loving the helmet look! Safety first when touring Tobolar 
The 48 hours flew by but we did so much. Lea and Dusty have returned to Honolulu and I am doing my best to make the most of my last few days in this beautiful country. Besides, I am quite sure by now you're tired of seeing the same faces in every picture! Now I'm off to find a coffee… But if anyone wants to meet me for dinner at the spot seen below, let me know. I'll be there around 6 pm, and that's 7 pm island time 😉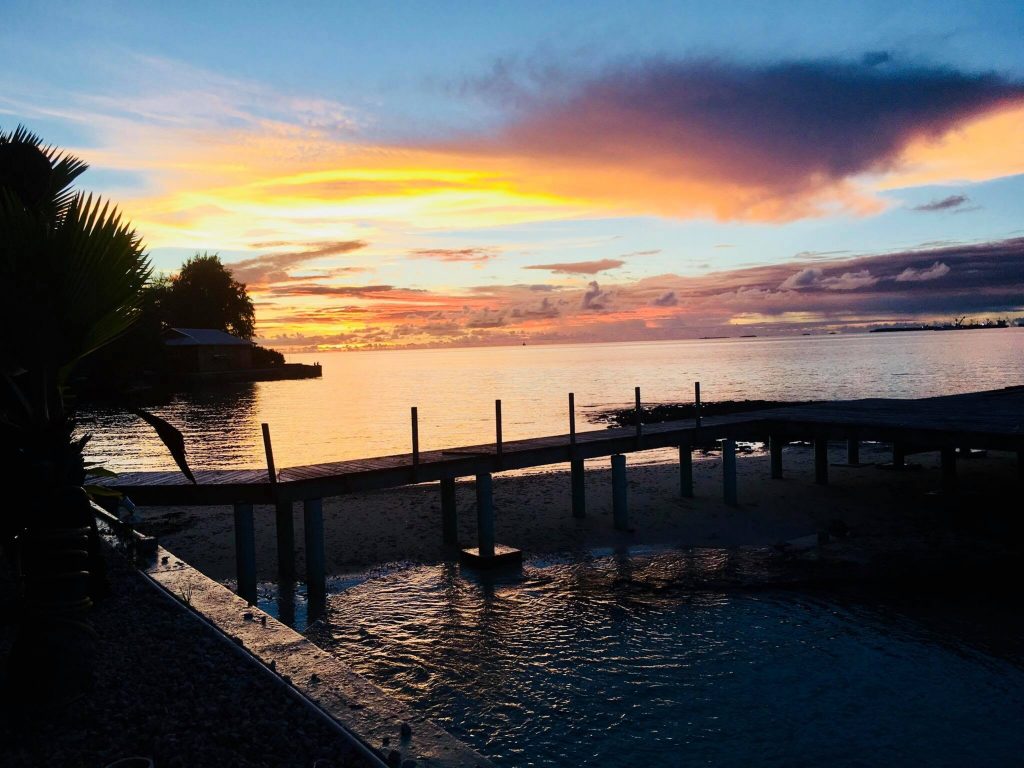 Beautiful sunset and the perfect dinner setting 
Until next time,
Melissa