Collaborative 6-Week Impact Studio
The Native Hawaiian Hospitality Association (NaHHA) and travel2change (T2C) are partnering to help Hawaiʻi non-profit organizations and community groups build capacity to host experiences for kamaʻāina and visitors in a manner that advances the community's vision and aspirations, a key concept of regenerative tourism.
The partnership recruited interested groups for a pilot cohort that commenced in October. The program will include sessions to develop their organizational capacity, experience NaHHA's signature Hawaiian cultural training, develop their activity experience offering, and list their activity on travel2change's platform. Cohort members will meet with existing travel2change activity hosts, organizational development experts, NaHHA's team of trainers and practitioners, and other professionals tailored for the cohort's success.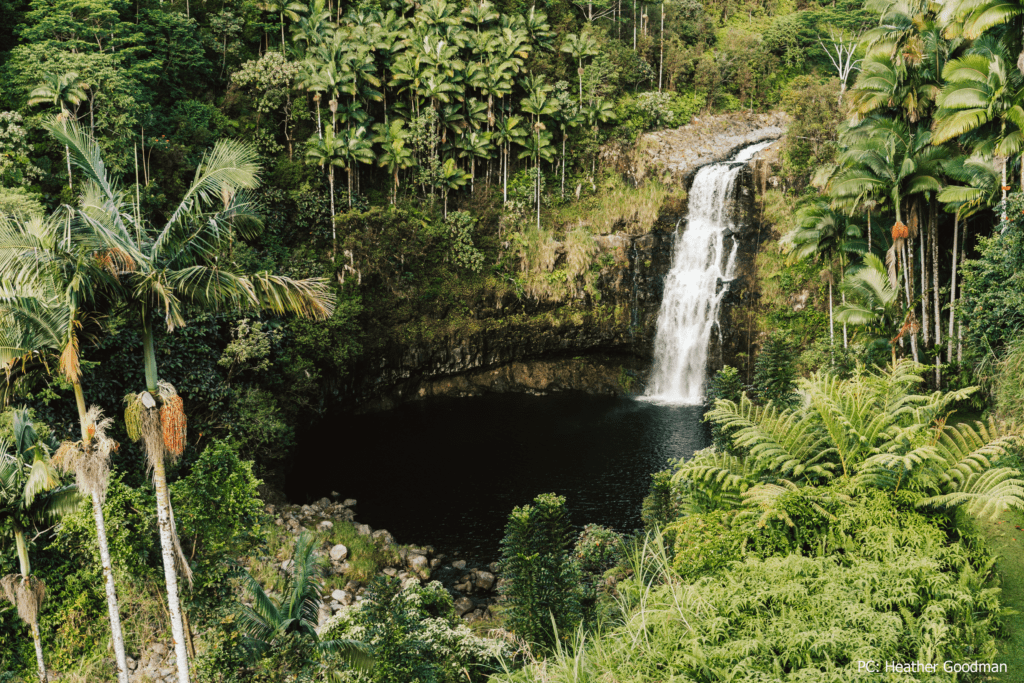 NaHHA and travel2change Announce First Kaiāulu Hoʻokipa Impact Studio Cohort
HONOLULU – The Native Hawaiian Hospitality Association (NaHHA) and travel2change (T2C), a Hawai'i nonprofit advocating sustainable travel, today announced their first statewide cohort in the Kaiāulu Hoʻokipa Impact Studio program. The new initiative will help non-profit organizations and community groups build capacity to host experiences for both kamaʻāina (residents) and malihini (visitors) in a manner that advances the community's vision and aspirations for regenerative tourism.
Starting in October, the cohort of 29 organizations received six weeks of training to be followed by three months of support and additional educational opportunities, to include sessions to develop their organizational capacity and customer service experience. Cohort participants will also have the opportunity to list their activities on travel2change's booking platform. Cohort members will meet with business development experts, NaHHA's team of cultural trainers, and other professionals tailored for their success.
A diverse range of organizations from across the islands are represented in this inaugural cohort including groups dedicated to ʻāina aloha (caring for the land), arts and culture preservation, and those specializing in the mālama (to care for) and education of important wahi pana (sacred places).
Today, the program also announced Hawaiian Airlines' support as a Premier Sponsor of the first cohort. Hawaiian will provide direct and in-kind support to help facilitate the program and will work with travel2change to promote cohort member experiences in its channels. "We believe that the future of the visitor industry in our home state lies in building a more sustainable and equitable tourism economy that drives economic diversification and resilience," said Avi Mannis, Hawaiian's Senior Vice President of Marketing, "and programs like this one are an important step toward that future." Hawaiian joins other existing industry and community sponsors in supporting this program.
"Designing for community in mind means that everyone should be a part of it; to have a stake. We're so excited to partner side-by-side with industry partners like NaHHA, the Hawaiʻi Tourism Authority (HTA), Hawaiian Airlines, Alaska Airlines, and other visitor industry and community organizations. The Kaiāulu Hoʻokipa Cohort is truly a collaborative effort that is in the best interest of our community," said Mondy Jamshidi Kent of travel2change.
Mālia Sanders, Executive Director of NaHHA noted, "It has been inspiring to hear the history, moʻolelo (stories), and hana (work) that is being done with all of our cohort members in our community. The fact that we have representation from each major island area and a range of activities illustrates the need for this opportunity in Hawaiʻi by both new and existing regenerative organizations."
Thanks to efforts such as the Hawaiʻi Visitors & Conventions Bureau's Mālama Hawaiʻi initiative, and the desires of communities across Hawaiʻi expressed in the Destination Management Action Plans, HTA and NaHHA saw an opportunity for non-profit organizations and community groups to further develop experiences that support and advance their work while engaging kamaʻāina and malihini. The Kaiāulu Hoʻokipa Cohort Impact Studio increases the capacity of our community to support a greater number and quality of regenerative experiences.
Kaiāulu Hoʻokipa Cohort Impact Studio Members
Kuleana Coral Reefs
Laʻakea Village
Hui o Koʻolaupoko
Ulu Aʻe Learning Center
Starseed Ranch and the Hawaiʻi Institute of Pacific Agriculture
Mālama Learning Center
Mālama Nā Honu
Hawaiʻi Grown 808 (incorporating)
Hawaiian Music Hall of Fame
College Directions Hawaiʻi
Hawaiian Music Perpetuation Society
Polipoli Farms, LLC
Koʻolau Foundation
Hanalei River Heritage Foundation
Kīpuka Olowalu
Leimamo Tours Maui Inc.
ʻĀina Alliance
Hawaiʻi Farm Trails
Noʻeau Designers, LLC
Kaiāulu ʻo Kahaluʻu
Friends of Waialua Courthouse
Mālama o Nā Keiki, Hālau Hula o Nāmamaoakeakua and Queen Julia Kapiʻolani HCC
Waimea Sugar Mill Museum – West Kauaʻi Heritage Center
Hawaiʻi Institute for Human Rights and Mālama Lēʻahi Millennium Peace Garden
Nā Mea ʻIke ʻIa
Mālama Kauaʻi
Native Stories
EHK Hospitality, LLC
Green Dream, LLC
APPLICATION PERIOD IS NOW CLOSED.
HOW TO APPLY
Below are a list of basic minimum requirements to apply for the 2021 Kaiāulu Hoʻokipa Cohort program and a set of questions that will explore the nexus between your organization and the mission of our program. Please fill out the online application by Tuesday, October 19, 2021 at 4:00pm (HST). Applications will NOT be accepted via email, mail, or dropped off by hand. Upon submission of the online application, you will receive a confirmation email from info@travel2change.org
Upon submission of your completed application, a team of travel2change & NaHHA evaluators will review your application and contact you via email to schedule a virtual interview. After virtual interview, applicants that are chosen to participate in the Kaiāulu Hoʻokipa Cohort will be notified via email. Cohort members will receive over 40 hours of business development, experience building, cultural training, and onboarding help that will be completely subsidized to grow regenerative and sustainable options for visitors to participate in.
Applicants that are not offered to participate as a 2021 Kaiāulu Hoʻokipa Cohort member will be contacted at a later date to detail key metrics that were not satisfied by their application and will be offered the opportunity to re-apply.
Please have your information prepared and set aside time to complete to submit in one session. The form will NOT SAVE as you go.
Required question responses are needed for consideration into the program. Additional questions will also be asked about your organization. If you do not have this information or are in the process of setting that up it's OK! There will be an opportunity to workshop some of these components during the program.
IMPORTANT DATES
Below you will find the list of important deadlines for participation in the Kaiāulu Hoʻokipa Program. During this time, you will also be registered for an evaluation appointment at the start and end of the program.
September 20: Applications Open

October 19: Applications Close

October 22: Cohort Notifications Begin (via email)

November 02: Program Begins
Once all coursework is successfully completed cohort members will be officially invited to participate on the platform followed by (3) three additional months of technical support offered through travel2change.
Additional training opportunities will be provided to cohort members by NaHHA to enhance your regenerative efforts.
KAIĀULU HOʻOKIPA PROGRAM PARTNERS
The Native Hawaiian Hospitality Association (NaHHA) perpetuates an authentic spirit of Aloha and Hawaiian culture in hospitality industry planning, promotion and product development. NaHHA services corporate and community initiatives through project management, consulting, training and facilitation.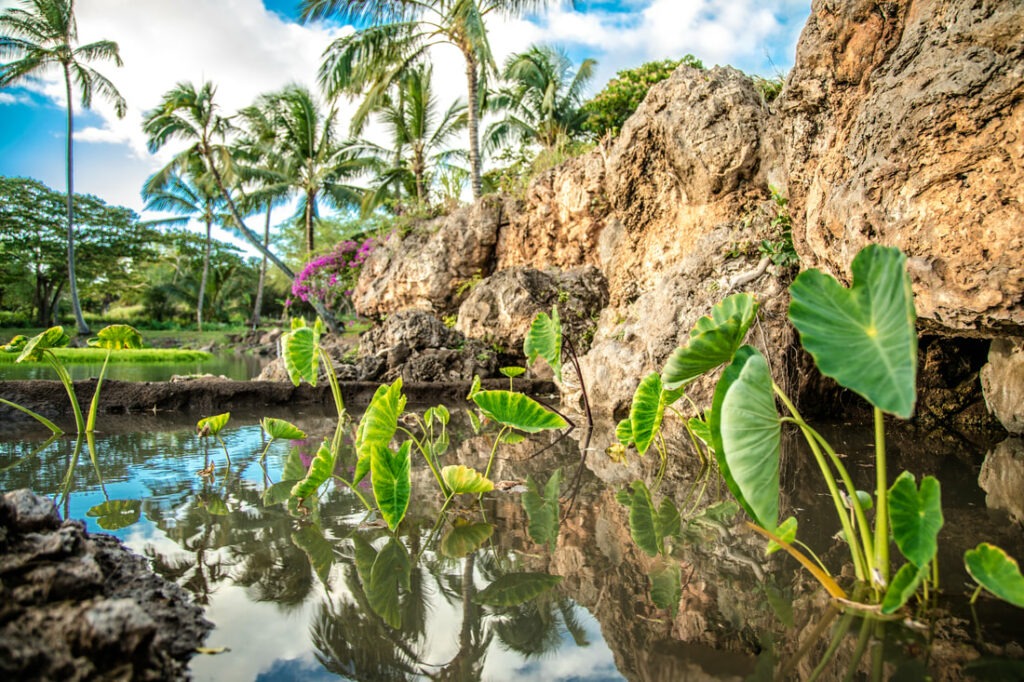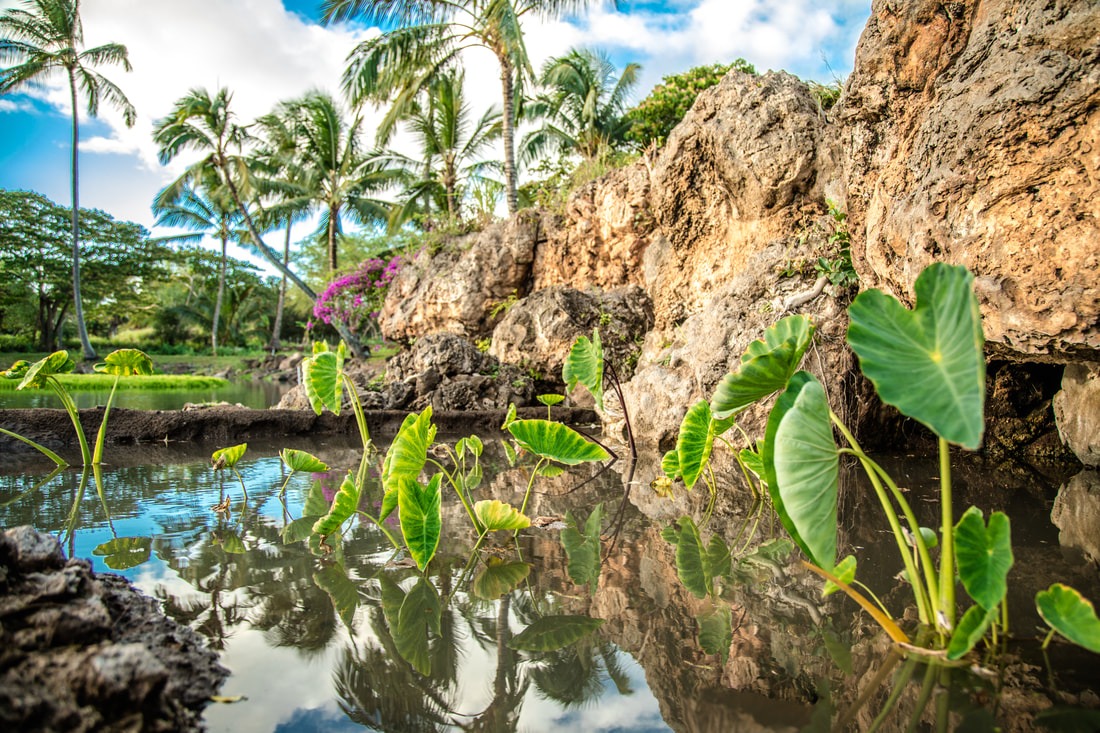 NaHHA was founded in 1997 by Dr. George Kanhele and Sen. Kenneth Brown; twoiconic Native Hawaiian leaders who understood the implications, opportunities and impacts that Hawai'i's largest industry was having on the people of Hawai'i, Hawaiian culture, local ways and our state's natural and cultural resources.
Working to better connect the Hawaiian community and the hospitality industry, NaHHA has formed alliances with various Hawaiian organizations and nonprofits, artists and cultural practitioners, and with tourism associations, hotels and private businesses.   These connection and alliances have earned NaHHA the trust of the Hawaiʻi Tourism Authority to work alongside them to achieve their strategic objectives.
travel2change (t2c) was founded in 2011 by Dr. Thomas Kohler, Doris Carini (Masser) and Dusty Loffarelli who saw the need in connecting travelers with local communities to create a positive impact in Hawaiʻi. Our founders recognized the many challenges brought on by overtourism and saw so many opportunities to partner for course correction.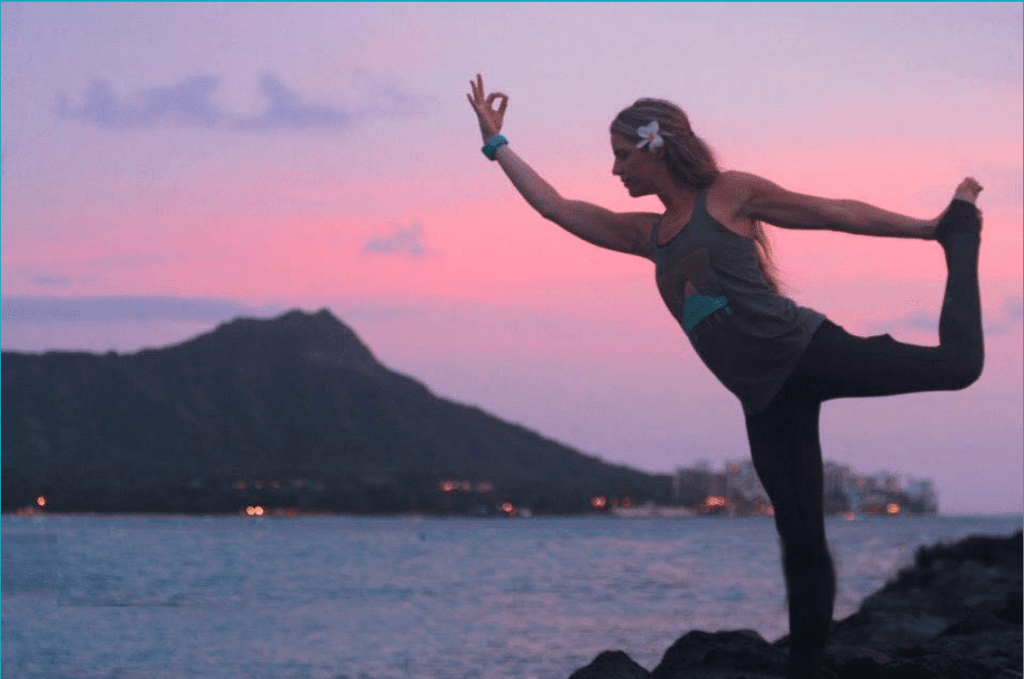 Travel2change's mission is to make travel meaningful and beneficial connections by offering unique opportunities that the typical traveler would not ordinarily experience. By aiming for sustainability, local communities across the Hawaiian islands are enabled to benefit from travellers. Travel2change is the sweet spot where fun meets impact and where authentic experiences with visitors and locals give back more than what they take from the destination.
Connect with community to better support local, sustainable, and impactful programs, t2c helps visitors to find organizations to share in this deep connection where positive social, economical and ecological engagement opportunities can be forged. Participants can experience personal and spiritual growth, connection and opportunities to really make a difference in the places they visit.
Travel2change allows travelers to give back to Hawaiʻi helping to solve overtourism by directing volunteers and economic support through travel2change's local network of 'āina-based projects that help feed, nurture and restore the local environment, community wellness and culture.
Is this program available for organizations outside of Hawaii?
The Kaiāulu Ho'okipa Cohort is designed for Hawaii organizations based in Hawaii.

Do you have to be a 501 (c)3 to apply?
Not required. All applicants are encouraged to apply with their proposed activity of how they aim to provide a fun and impactful experience. The activity may be in the development stage as long as the applicant is aware they will be workshopping their idea in the cohort, if selected.
How much does this cost?
Generously supported by HTA, Alaska Airlines and other visitor industry and community partners, each cohort member receives more than $2500 in-kind support and access to additional resources.
WITH ADDITIONAL SUPPORT FROM